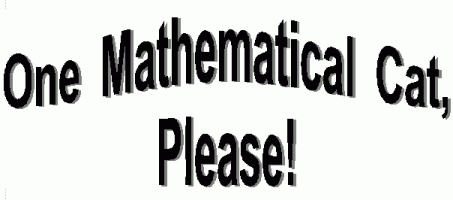 A GENTLE INTRODUCTION to
the language of mathematics, TeX, Math Markup Language, and more
(in the context of a web site that uses it all in a significant way)

by

DR. CAROL J.V. FISHER

To move from slide to slide, use the 'ON TO THE NEXT PAGE' link in the upper-right.

Enjoy the 'Fun Facts' about Dr. Fisher at the bottom of each page!